April Featured Business: Luck & Love Homestead
---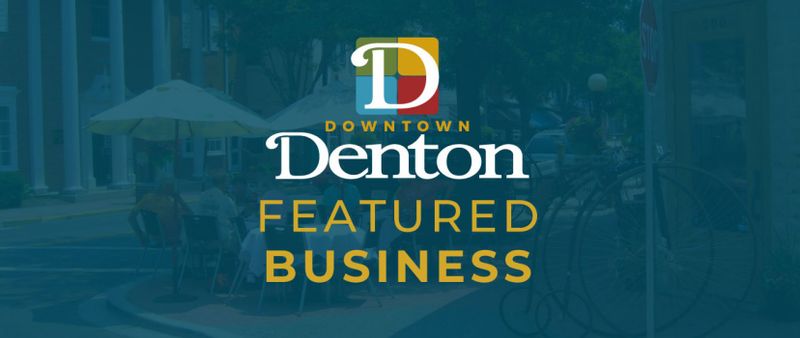 What a great name for a business! How did you come up with it – does it have something to do with your personal and professional outlook?
The name and logo is inspired by our wedding invitation we made ourselves. Luck and love brought us together. And we live on a bit of luck and whole lot of love!
Luck and Love Homestead is a coop. Could you explain what that means?
We don't actually operate as a coop. When I created our FB page it defaulted to that and trying to change it became cumbersome. With that said, we incorporate characteristics of a coop into our business: sense of community & supporting local producers. We feel it is important to continue to embrace the connections between farmer and consumer and this is our way to enhance that connection. We try to offer farm goods for the curious cook.
How did you learn there was a storefront open for an interested business person? Do you have any advice for aspiring business owners about to how to get started?
It was really a chance set of timing and some events lining up just right. Night Kitchen Coffee began operations in Cambridge Maryland. The original concept was to bring together great locally produced coffee with a combination of art gallery space and vintage/consignment clothing. We ended up moving more towards the coffee and spice production and the space was too large and not efficiently set up for production. During this time we got a chance to talk to Ken from Black Anchor about Denton and, based on his recommendations reached out and found our current space. We were able to set up an area dedicated to manufacturing that was much more efficient and it left a natural retail space in a connected but separate bay. Then late last year we had the opportunity to rent the third bay in the building and create an additional creative space to let us focus on our passion for teaching and building community.
What kinds of products do you promote?
Night Kitchen Coffee's roasted coffee beans, coffee by the cup and spice blends, Eat Sprout grab and go meals, produce, meats, kombuch, dairy products and other pantry items- as local as possible. Of course, green coffee and products like olive oil, raw cane sugar, and spices are not readily available locally. However for all of what we offer, we can point directly to the farm, their practices and the people themselves. We try to make connections through the stories of the soil.
How is Luck and Love Homestead supporting the community during the pandemic? Do you offer services by curbside, phone and online orders, limited in-store shopping, etc? Do you have a message for the community and other small business owners during this challenging time?
We created a quick and easy online store and offer curbside pickup. A majority of our friends are in the restaurant business or farmers and it's important for us to support them by creating a direct link from them to the consumers. www.luckandlovedentonmd.square.site In addition, we are continuing to build our inventory of locally produced goods and products. We want to provide a place in downtown Denton where you can find great options for things to eat or drink immediately or to take home and enhance your meal options. "Farm goods for the curious cook" is not just our motto, it is how we try to live.
About author Sherry Perkins:
Generally exhausted mom. Writer of paranormal romance, whodunits, modern folklore. Occasional book reviewer for Paranormal Romance Guild. Avid DMB follower. Proud nurse and lifelong learner. https://whatyouwishedfor.net/