Featured Business: Joviality
in
Featured Business
---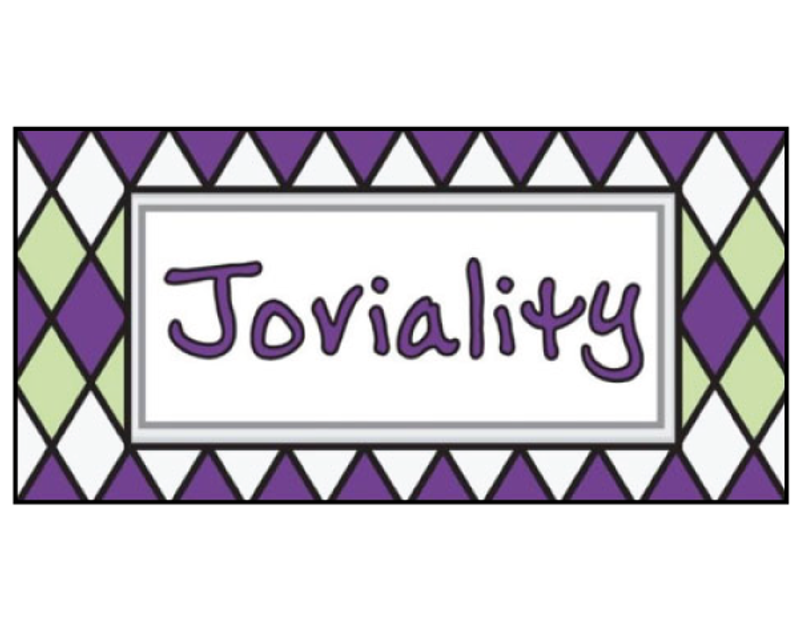 If you were looking for a small town shop filled with a friendly, cheerful atmosphere, carefully curated gifts and the belief that shopping locally will become the standard rather than the exception...then, we have the perfect interview for you! Joviality is just the place for good conversation, thoughtful but whimsical gifts and a real sense of community. And who doesn't want that, especially now with the holiday season upon us? 

Which came first -- being the Mayor of Denton or the owner of Joviality? How are they similar roles and how do they differ?
I opened Joviality with a partner, Mary Claytor, in 2011 during the heart of the recession. Although many doubted our timing, there were few retail shops in Downtown Denton and we saw an opportunity to fulfill a community need. Our original location was in beautiful historic home which was undergoing renovation. Since the beginning, I wanted Joviality to represent more than a gift shop. While at the original location, Mary and I created a successful Fairy Garden that not only enchanted children but also raised funds for the Denton Child Development Center. We hosted many social events and established a Third Thursday Sip and Shop. Three years into our venture, however, Mary retired and I made the decision to continue running the shop. I relocated the shop to the current location to be closer to other retail businesses. I've continued to be committed to providing a space for the community and three years ago expanded my Third Thursday Sip and Shop to the Third Thursday Market Street Corn Hole Tournament. In the meantime, as active volunteer, I was encouraged to run for the Town Council and began my service in 2013. Although I have tried to be extremely careful not to combine my business with my political careers, the roles do often coincide in so far as my desire to work with the community and developing partnership to promote our charming Town and all that we have to offer.
What advice would you give to someone who wants to take a more active role in local government or community development projects?
My mantra has alway been that if you are not part of the solution, you are part of the problem. Reach out, pull up your sleeves, and get to work. Especially now. It's going to take all of us. Since moving here 19 years ago, I've seen amazing potential in the Town and despite challenging times, I feel as though our community is growing stronger, more diverse, and more sustainable. My advice? Be a part of it.
There was an online review which stated, "Joviality captures the character of Denton." Could you talk about the character of Denton and Joviality?
Joviality strives to provide unique gifts for all of life's occasions while being part of the fabric of the community. Denton's unique small town charm is one of our biggest assets and as Denton moves forward with foresight and vision it does so in a manner that preserves the Town's historic charm. I believe that Jovialty's philosophy aligns with this and is happily a small part of what makes Denton special.
Do you have a favorite artwork piece, bit of jewelry or gift available at Joviality? Why?
This is difficult question! Every item in Joviality is carefully curated and I seldom carry items that I don't love. From houseware and garden items to jewelry and accessories, I try find something for everyone. Joviality does carry a small selection of locally crafted items and in addition to loving the items, I love the artists!
Why is shopping local so important to a community-- especially during times of uncertainty, such as COVID restrictions or economic hardship?
COVID has been impossible for small town local businesses. Most of us love what we do and the people we serve. During COVID, many in the community have supported the shop and I will forever be grateful for my regulars who have visited looking for that hard to find, meaningful gift. In the best of times, online trends in shopping have really hurt small businesses but I believe the experience of visiting small town shops will prevail. There are so many uncertainties and we all want to stay open so our downtown can continue to grow and thrive. It really should not take much. Shopping locally needs to become more of a mindset in our community, now more than ever. And this doesn't mean spending tons or buying things you really don't need or want. Whether it's Joviality or one of our other awesome businesses, make the effort, make the visit, and hopefully make the purchase!
Joviality  
214 Market Street, Denton
(410) 479-0426
Find them on Facebook
Visit their website