Not A Phase Clothing
---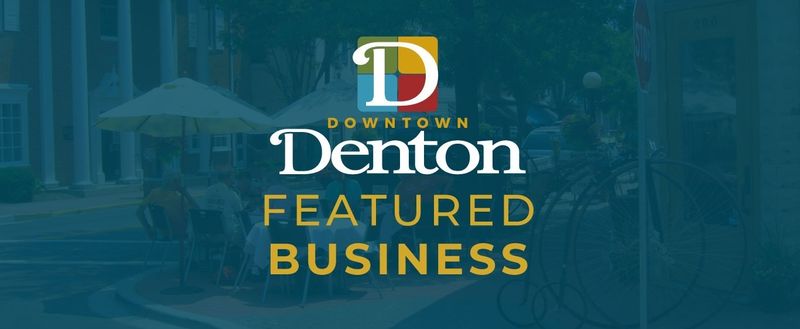 How can you take something you loved doing as a kid and turn it into a successful and motivational business? Not a Phase Clothing has some suggestions about pursuing that dream then making it into a reality! Read the interview by Sherry Perkins below!

Not a Phase Clothing (NAP) was established in the summer of 2018. Could you talk about what inspired you and Tyesha to develop your brand and for opening a primary business in Denton?
Clothing, sneakers, and sports have always been something I loved since being a young kid and Tyesha and I shared some of those same loves. But my passion to be a business owner and to one day work for myself was the driving force behind the brand which ultimately led us to a storefront opportunity here in Denton where the community was starving for something of this nature.
Everyone appreciates a good tagline or inspirational quote, and you have two notables: "The art of not quitting," and "Dream all you want, but don't forget the execution." Would you elaborate on the thought behind these and give some helpful hints on how we can best incorporate them into our daily lives?
"Dream all you want, but don't forget the execution" is very self-explanatory. It's cool to have dreams and aspirations but what separates dreams and reality is nothing less than execution! A dream is simply that if you don't put forth the effort and whatever else is required to make that dream come true.
"The Art Of Not Quitting" is a more recent tagline that I've come up with. It came to mind one day as I was working on new designs and ideas. That's when it hit me that "not quitting" is what got me here. And as I thought deeper, "not quitting" is actually an art! There are soooo many intangibles that go into not quitting. Faith, hard work, perseverance, just to name a few.
Both of these taglines are relatable for anyone. Any person can take either of those catch phrases and apply it to anything in life. Take your pick, "Dream All You Want But Don't Forget The Execution" or "The Art Of Not Quitting"...and apply it to your everyday life and I guarantee you'll win!
You offer clothing and other apparel for men, women and children--including new and used sneakers. What should the savvy shopper look for when purchasing previously owned footwear? What sets the NAP brand apart from other urban retailers? Do you do your brand designs in-store or collaborate off-site?
Someone looking for a pair of pre-owned sneakers will first and foremost be looking for that shoe because it's hard to come across, let alone in their size. So, if they come to NAP looking for a particular sneaker it's because they know that we have their size and that it won't be here for long.
As for the clothing aspect, my brand honestly my brand made it cool to do a lot of things when it comes to designs, releases, promo/marketing and branding. And that really means a lot to me, to know that I started something that gives others hope and aspirations when it comes to clothing and entrepreneurship. Our brand stands out because of the quality of the product, I take pride in providing the best material for that shirt, shorts, sweatpants, hoody whatever it maybe. I want to make sure it's the best quality.
And the designs, I come up with all of my designs for the most part. I have a graphic designer that I work with for flyers and a logo if I may need one. But other than that, I taught myself how to use adobe illustrator and do graphic design on my own to an extent. That's something I'm proud of.
Your Facebook presence is quite interactive. Customers can contact you with questions about sizing, style availability, etc., at any time, or subscribe to your site. Do you find customers appreciate the flexibility of contacting you by social media, subscribing or shopping online? What can customers expect when they shop locally as opposed to chain outlets?
Yes, social media and the internet are very important to the success and growth of my brand. I grew up in the era when the internet is being creative, so I like to think there's no app, site, social media platform that will come our that's too much for me to comprehend. So, I'm able to use social media to its fullest degree!
A small locally owned shop like my own is a lot easier to work with as a customer than large corporate chain stores I've noticed. A small business owner cares about building a relationship with their customer or may already have a relationship outside of business because you're from the area you're doing business—like myself. So that small business owner will most likely go the extra mile for you. I know I will.
Will there be another NAP Day celebration in our future?
Yes! We plan to make NAPDAY an annual event to highlight the support our community gives us year in and year out and that's an opportunity for me to say thank you to everyone.
Not a Phase Clothing
212 Market Street
Denton, MD 21629
www.nap634.com | 410-725-4208