Supper at Sunset September 25th 6-9pm Chesapeake Culinary Center
in
Outdoor Event
---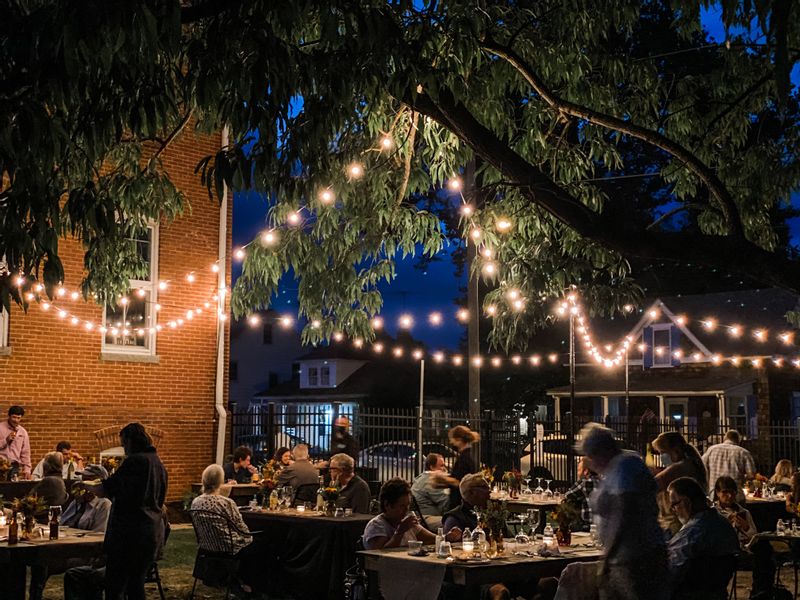 This year we will be hosting a 4 course dinner with wine pairings from Broken Spoke Winery . Come and enjoy an elegant meal with friends and neighbors while enjoying a beautiful sunset in Historic Downtown Denton. We will be practicing all current Covid-19 safety rules. 
Supper at Sunset is our one big fundraiser for the year.  The money raised is used to support our Main Street organization for staff and other costs.  This enables us to have the time needed to develop additional resources and plan additional events.
Rain Date is Sunday, September 26th.

Tickets are:  $65 per ticket & $120 per couple. To purchase tickets follow this link
Menu:    

Bruschetta
Local heirloom tomatoes, Mozzarella, Basil, Grilled Crostini
Garden Salad
Local Greens, Tomato, Cucumber, Onion, Citrus Vinaigrette
Sliced Beef
Red wine reduction
Garlic and Lemon grilled shrimp
Mashed Red Potatoes
Herb Roasted Vegetables
Berry Cobbler
Fresh whipped Cream
*Will need to know of any vegetarians, gluten free etc.
Bottled Water and Coke Products
*Cash Bar available with Wine & Beer