Featured Organization: CASA of Caroline
---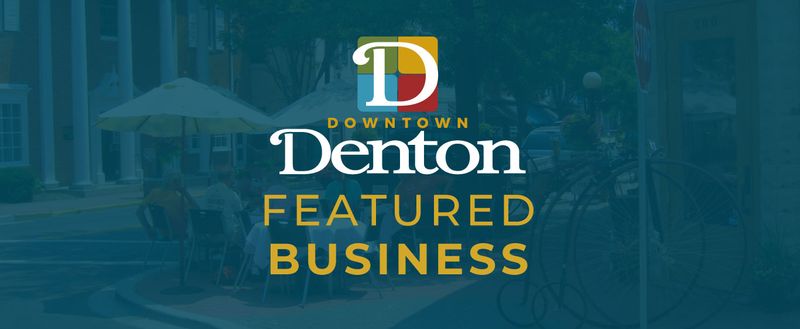 Have you ever seen those blue pinwheels around town, spinning happily away, and wonder what they mean? Because they mean something very important. The blue pinwheel was chosen as the national symbol for child abuse and its prevention because it represents the happy, carefree childhoods all kids deserve. If you want to do what you can to support a happy and carefree childhood for a kid, especially one who, through no fault of their own, has been separated from their family, CASA, our March Business of the Month, can show how to help!
Could you take a minute to tell us about the history of CASA, and how CASA of Caroline came from that? Perhaps elaborate on the CASA (Court Appointed Special Advocates) mission statement? 
CASA was first started in 1979 by Judge David Sokup from Washington who was presiding over a case involving a child who'd been removed from her home and placed in foster care due to abuse. He looked around the courtroom and realized there was no one to represent HER best interests. So, he put out a call to his friends and colleagues to form a corps of volunteers who would be there specifically for the child. Over the last 43 years, the organization has grown and expanded to over 900 CASA programs in the United States. CASA of Caroline was started by now retired Circuit Court Judge J. Owen Wise in 2003. At that time, there was a large number of CPS cases in Caroline County, so he saw there was a real need. Our mission is to provide trained volunteer advocates who will speak to the best interest of children before the courts who have been removed from their homes due to abuse or neglect and are in the Caroline County foster care system through no fault of their own. 
What credentials or skills are necessary to be considered for a volunteer position at CASA? Is there a need for only advocates or are there other positions that might be available? Is guardian ad litem the same as a volunteer advocate?
All volunteers must fill out an application and go through an interview and thorough background check prior to starting our training program.  We have a 30-hour pre-service training program that all volunteers must complete, after which they are sworn in as "Friends of the Court" which legally gives the volunteer access to the child's medical, school, and legal records. Our volunteers must have access to all of that information in order to get a complete picture of the child's life so they can make the best possible recommendation. Their recommendations are written as reports and filed with the courts and very often do make a big difference in the judge's or magistrate's decision. People often ask about the time commitment. In addition to the pre-service training, our volunteers must do an additional 12 hours of training annually, most of which is done through monthly volunteer meetings. We ask our volunteers to see the children they're serving at least once/month, but most do quite a bit more. We tell people the average time commitment is about 4-6 hours/month.
In addition to volunteers, we have openings on our Board of Directors, which provides governance for our organization. There is also a link on our site for that application. A guardian ad litem is basically the same thing as a CASA volunteer. Different states call it different things based on how their legal systems and judicial proceedings operate.    
Do you accept donations other than financial support? What would be considered an in-kind donation? What about your Partnership Program? How can businesses help?  
Donations of office supplies are always welcome! We also accept donations of gas cards that we give to our volunteers to cover their travel to meet with the child. There are some cases where the child is in Caroline County foster care but staying in a foster or kinship placement in another county and sometimes across the Bridge. Our volunteers will travel to where the child is in placement. Also, last year at Christmas time, Sisk Fulfillment in Federalsburg generously offered to play Santa. Our volunteers did "wish lists" with their children - and the folks at Sisk purchased every single thing those children and youth asked for! In-kind donations could be anything like a service - maybe offer printing services for event flyers. Also, in-kind donations are things we use for fundraisers to raffle or auction off. Federalsburg Family Restaurant frequently gives us gift cards that we're able to raffle off at events like Summerfest.
 Partnership Program - we're revamping it because of pandemic challenges but to be considered a CASA of Caroline Community Partner, there is an annual financial commitment of at least $1,000 or participation at the committee level in 2 or more campaigns or events.  
In interviewing the Business of the Month, we like to ask a question or two about the technical aspect of the business. So, what exactly is a non-profit organization and who can start one?
A nonprofit organization is registered with the IRS as a 501c3 organization. A nonprofit agency is intended to meet a social or public benefit - not as a profitable business. We have legally drawn and registered bylaws to which we must adhere, and we are governed by a Board of Directors, as per our bylaws. There are well over 300 nonprofits in Caroline County so I'm going to say it's not difficult to start one - but it's hard to sustain one without going through all the proper channels and making sure there really is a need in the community. I encourage folks to look on Guidestar when questioning a nonprofits legitimacy. 
Your webpage has a wealth of information on it, not to mention a nifty coloring page. How do you decide what is the best format to use for sharing information on your page and other media?
As for determining content, we actually just changed website providers and have been working during the pandemic to get our page more polished and professional! We try to provide all pertinent info on our site, including archived newsletters and articles. Our goal is for someone to visit our site and feel like they have a good understanding of who we are, what we do, and what's relevant at the moment, i.e., Pinwheels for Prevention.   
Much of your funding is available through donations and fundraising events. We've all seen the Pinwheels for Protection around town. Could you speak about that and other fundraising opportunities and events? 
The majority of our funding comes through grants, but we are required by our grantors to raise additional funds on our own. We include remittance envelopes with our summer and holiday newsletters and folks make regular donations to those appeals. In the past, we held a big fundraiser called "Seeing Through the Eyes of a Child", that was held at Wharves of Choptank Visitors Center and was a big dinner and auction featuring items with photos taken by some of the kids we serve so you could truly see their world through their eyes. Plans were underway when the pandemic hit so we made a shift to awareness campaigns. Last year we were just coming out of lockdowns and mandates in April so it was still a small event, but we received such tremendous support that we decided our efforts were better focused on Pinwheels for Prevention and we knew the campaign would give us enough opportunity to raise some of the funds for our programming needs.  
The blue pinwheel was chosen as the national symbol for child abuse and its prevention because it represents the happy, carefree childhoods all kids deserve. We ask the public to create their own displays and share them with us either by email or tagging #carolinepinwheelsforprevention. CCPS students participate by coloring pinwheels to fill our office windows. Last year's goal was 240 and we received 261! It's quite an amazing site to see all those colored pinwheels filling our window - do a #carolinepinwheelsforprevention search on Facebook to see some of last year's! Other businesses and agencies participate by creating their own displays, sharing our educational social media posts, and attending the Pinwheel Planting Ceremony on April 9 at 10am. We would love to see blue pinwheels lining the walkways and blowing in the wind! Our current sponsors are Denton Diner, Preston Automotive Group, Caroline's Agape Project, Towers Concrete, Denton Rotary, and Avery Hall.