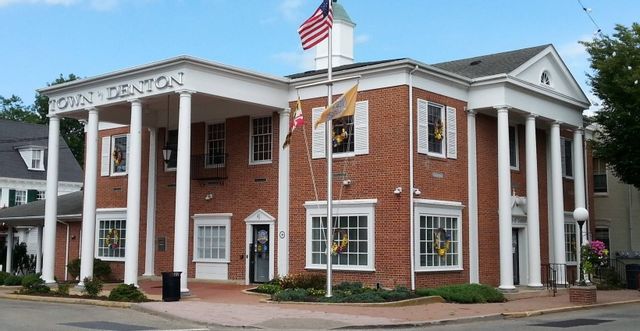 About Denton
Denton, Maryland - the pace is different here.
We are the quintessential Eastern Shore town.
A place where farmers still gather on the courthouse lawn, where shops and restaurants line Market Street, and where kids gather after school at the library downtown.
The importance of small businesses to the Town of Denton and creating a place where people want to go and to visit. Creating a sense of community where people want to be.
We look forward with measured steps…with creative spaces for artists inspired by the spectacular scenes of life on the Eastern Shore and places where you can dine on its bounty. We live life unhurried and unhassled yet we look forward with foresight and vision.
Our history is tightly woven with farms and fields, African American freedom, and the dark Choptank water that laps on our shore.
Discover our place…

Downtown Denton Main Street staff and board consist of a variety of skill sets; non-profit, bookkeeping, small business owners, government employees, code enforcement, writers, leadership development, farming.