Community Banner Paint Day
Come out and paint a banner!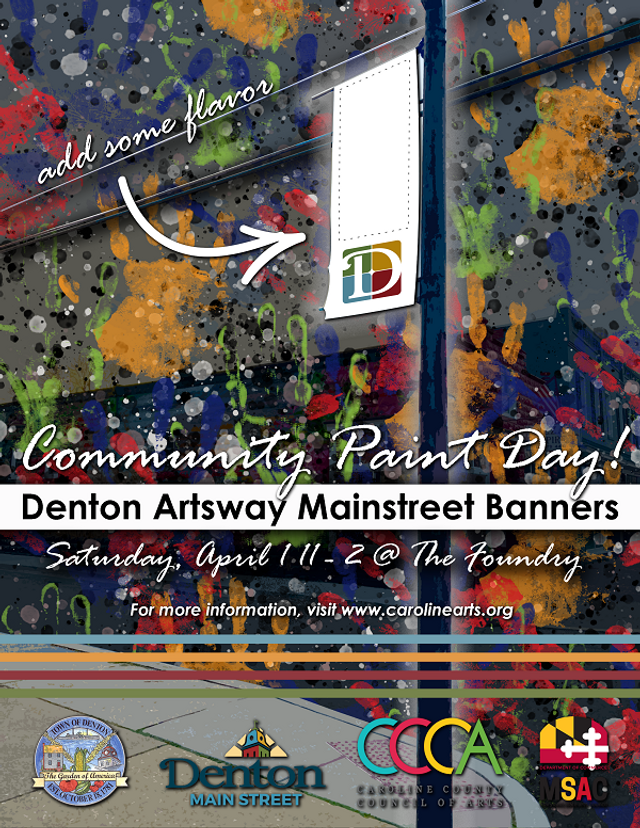 Description
Featuring 15 banners, each completed by a different local artist, will hang on Market St. in Downtown Denton from April through September 2023. At the end of the year, banners will receive "best of" votes from the community, and each will be auctioned off, with proceeds going to artists and banner program for next year. Let's celebrate "Community", featuring unique works of art created by YOU!

Click here for details.

CCCA
401 Market St., Denton, MD 21629
11:00 AM EDT
to 3:00 PM EDT
Private:No
RSVP Required:No
Accept Registration Online:No
Originally posted by Town of Denton via Locable

Town of Denton
4 N. 2nd Street
Denton, MD 21629
410.479.2050
DentonMaryland.com
Mon, Tue, Wed, Thu, Fri
8:30am- 4:00pm