March Featured Business: Patti's Petals Florist
in
Featured Business
---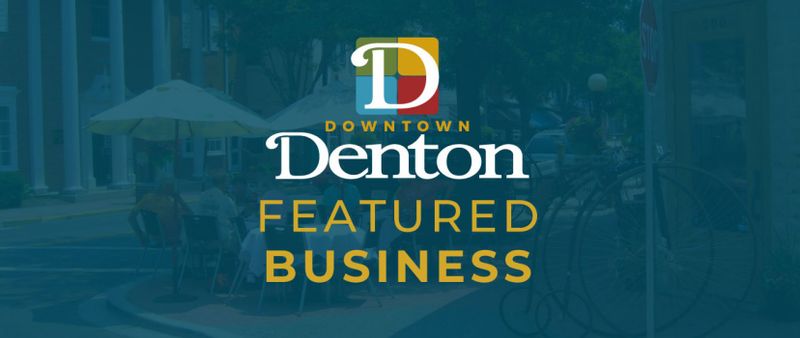 Patti Wood, owner of Patti's Petals Florist, Garden & Gifts feels strongly about promoting community. She'd trained with another florist until that shop closed. Patti opened her business in 2007. The business location has changed its street address since then, but Denton has always been Patti's Petals Florist, Garden and Gifts home. And just like home, Patti's family is an integral part of the business. Her daughters and their children are carrying on the family tradition of a strong work ethic, dedication, self-reliance and a love for growing things.
Patti's Petals has built upon that tradition to expand its business plan to include balloons and gifts such as coastal, country and shabby chic themed goods. They have partnered with non-profits, other local small businesses to host special events that are meant to showcase local businesses and offer the kind of service and wares not available from big box stores.
Where, other than at local small businesses, could you find handcrafted gifts, Tulip Tuesday specials, Sunflower Saturdays, $7 daily daisy bouquets and summer $20 wildflower bunches? Or take classes on flower arranging or planting? Certainly not at big box stores!
Patti's Petals is a frequent sponsor of community events, including the upcoming Leprechaun Scavenger Hunt. The great thing about inclusive and engaging events such as this is not only "the pot of gold," it's getting to know the shops and businesspeople who have come together to promote a sense of community and the Downtown Historic Shopping District. Our businesses are proud supporters of the town and its families. Patti's Petals, for example, also sponsors a Petal It Forward project that occurs annually on Memorial Day. They provide free roses for the veteran gravesites at the Eastern Shore Veterans Cemetery in Hurlock. Throughout the year, Patti's Petals offer deliveries to local nursing homes, assisted living homes or funeral homes without a delivery fee.
Patti's Petals Florist, Garden and Gifts will be celebrating it's thirteenth year in business this year on May 1st. Check them out on Facebook, Instagram and Twitter for daily and upcoming specials and wish them a happy birthday. But first, catch that leprechaun!  
"The struggle is getting people out of their cars to take a walk through our quaint little town and see what all of our little shops have to offer."—Patti's Petals Florist, Garden and Gifts