Featured Business: Betty's Boutique
in
Featured Business
---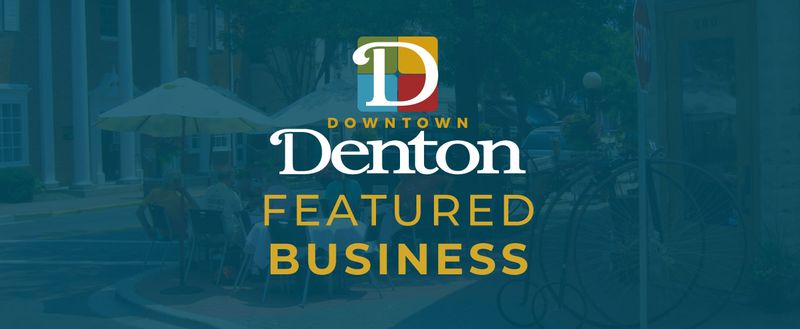 Is it possible to start a successful business with a lot of determination and less than six hundred dollars? Some people would say no, but not Betty Escobar. With what money she had available, a sense of determination and a plan, Betty made her dream of being a small business owner into a reality.
Betty shares her thoughts on how to make a business successful, what she enjoys most about Betty's Boutique, the benefit of business diversification and of giving back to the community, and a bit of advice about the value of having a dream in this month's Business of the Month interview.   

Interview by Sherry Perkins

Have you always wanted to be a small business owner? What advice would you give someone who wanted to start or expand on a business opportunity?  
Yes, I have always wanted to be a small business owner. Sometimes, people don't want to start a business because they think in order to be able to do so, they need to have a lot of money. However, you have to start with what you have and take a chance. I started my business with only $500.  It does not matter if you fail once or twice. Sometimes you even fail three times but you have to get up and try again. It's not easy, you need to have a lot of discipline, dedication and goals of where you want to be and what you want for your business in the future. I struggled a lot in the very beginning and to this day I still do, however, it has never stopped me.

Do you have previous experience with design or just a good eye for what is marketing visual appeal? Your window displays are always so beautiful, almost like what you'd imagine in a fairytale with all those glamorous gowns and tiaras!
I do have a bit of experience with design. In fact, I actually went to school for design back in California and also for sewing. I tend to help and work with brides and quinceañeras, to decorate their venue and each time they are absolutely in love with it. I do have a good eye for visual appeal, and I love to be able to work with them and help make their dream come true.
Besides being a boutique, you also do wedding planning. What's your favorite wedding theme or story? How soon should someone contact Betty's Boutique before the wedding date to have the best experience? 
My favorite wedding theme is a classic upscale wedding theme. I imagine a fairytale wedding of elegance and beauty. Ideally, between 6 months to a year in advance is a good time period to contact Betty's Boutique before the wedding in order to have the best experience possible and plan everything perfectly.
Recently, you donated masks as personal protective equipment to local police departments and medical offices. But your mask design and availability is quite remarkable. Could you talk about the decision to donate locally, and to make personalized masks available for the general public at low cost? 
The decision to donate locally while also making personal masks available for the general public at a low cost came from the fact that I wanted to help out the community. I personally did not know what was going to happen to my boutique because this is the time where I was most busy with bridal and prom season. I sat and really thought about what I was going to do in order to be able to stay in business and my cousin helped me come with the idea of making masks and the word got around and I started publicizing it. The decision of making them so affordable came from the heart as well because not only was I in a crunch but so was everyone else. Many lost their jobs and many of those families have a huge family to provide for, so $8-$15 a mask was not going to be affordable for them or anyone who had to think about how to spend each dollar now. Therefore, I decided to sell them for $5 to help the community and the community helped me. They are the reason I am able to be open to business after quarantine and I cannot thank everyone who supported my small business for that. Many people told me to raise the price because so and so were selling them for more and the quality wasn't as good as my masks, but I refused. I wanted to be fair and not take advantage of anyone during such a difficult time and I am so blessed for the amount of support I received.
Could you explain what a quinceañera is? Do you remember the dress you wore at yours? What advice would you give to young people as they pass from childhood to being a young adult? 
A quinceañera is a tradition where a girl transitions from being a little girl to a young lady where the father changes their daughters' sandals to heels. They receive their last doll as a memory of their childhood. They are given a crown which symbolizes that they are now a young princess with a superior morality. They also receive a ring which represents a girl's bond to God, family and her community. Unfortunately, I did not have a quinceañera due to my family not being able to afford such a big celebration.
I would advise these young girls to dream. To dream of what they want in their life and aside from that, to fight for that dream to accomplish it because no matter how impossible it may seem, it can come true. As a young adult when I first came to the U.S. 34 years ago, I always dreamed of having a small business and slowly but surely began making that dream a reality. I began working with large industrial companies making samples of clothes, designing and making bridal dresses for my friends at no cost, going to school full-time at night for design. It wasn't until 2008 when we came to Maryland where I started my business from my own home doing alterations and then opened up my boutique in 2012.
Anything you'd like to add or feature? Maybe talk about other services - furniture covers, alterations, accessories and clothing sizes available?
Aside from being a bridal shop and boutique of dresses, I offer many other services that feature furniture slipcovers, boat cushions, drapes and curtains. I also offer alterations for anything you can think of (bridal dresses, pants, blouses, formal dresses, non-formal dresses, suits, tux, etc.) and my turnaround time ranges from 1-2 weeks. However, there are times where I have had clients needing their dresses a day or two before their event and I am also able to provide fast service as well if ever needed. I am also available to help decorating for any wedding, party or special event. As long as I have an idea of what you'd like, I can help make that dream come true. For anyone needing anything, please contact my boutique at any time. We are open Monday-Saturday from 12-6p.
Betty's Boutique
222 Market Street
Denton, MD 21629
(702) 688-0931  |  Betty's Boutique on Facebook