Featured Business: Before & After Salon Spa
---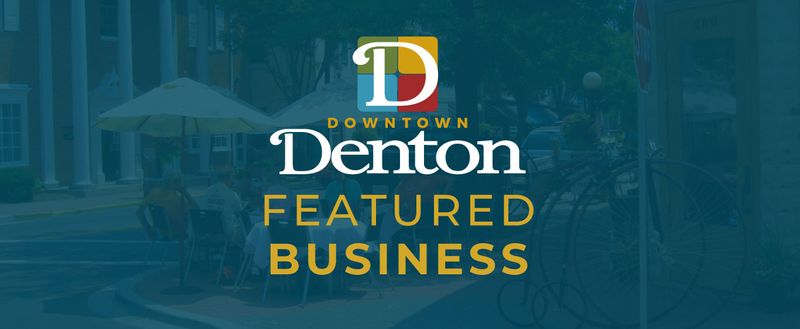 Before and After Salon Spa has a thing or two to say about living life out loud, relaxation and the best use of social media in business situations (hint: not all hashtags are created equal). Read the interview with Sherry Perkins to see if you agree! 

Your Before and After Salon Spa webpage has a nice quote embedded, from Aristotle, I believe? It's "Pleasure in the job puts perfection in the work." I'm assuming this is your general work philosophy. Could you comment a little more about how loving what you do impacts your efforts and the finished product?  
It is 100% my work philosophy, so I was grateful to discover a quote from someone who put it so succinctly .  Passion for what we do has to be the driving force for small business owners, otherwise there isn't much reward, especially at first. As a small business owner I have nothing but skin in the game, so to speak. It is my vision, my internal furnace, that powers every aspect of my business. Some months, business is slow. It is my passion for what I do that keeps me going during the lean times, so I can be present at all times and see the growth and health of my business in the future. As for the end product, that is a very individual experience in the salon. Each client is unique and their hair journeys are all so individual, so that same philosophy becomes the driver for each and every person who allows me to work with their unique needs.  
You describe the salon as a "family full service salon...for all occasions, come in and relax." What kinds of services do you offer? Do you offer on-line booking? What's your most popular service?  
Online booking is a crucial tool for me, definitely. Right now the most requested thing is hair color, all kinds of hair color services, from covering grey, to embracing grey and all the fun creative highlight services that are out there on Pinterest and Google right now! We offer hair coloring, cutting and texture services, nail services and facial and waxing services. We're also looking to expand to massage therapy, so we are currently looking for a Licensed Massage Therapist. Some of the special things we offer that bring relaxation include hand crafted body care products for use in the nail services, facials are one of my favorite ways to relax, so there's that, and we do a little reflexology as the need arises, during those services.

About coming in and relaxing, you encourage patrons to have a cup of their favorite beverage while they are visiting. How important is relaxation in the over-all spa or salon process? 
 I find that clients are happier with the results when they feel comfortable enough to relax and just enjoy the process. So we have a cute little beverage station with coffee and tea and snacks, and we make sure the whole vibe in the salon is relaxed and confident, so that clients can actually feel that while they get services. That atmosphere is something I cultivate intentionally. My hope is that every single guest leaves feeling like they had a great visit with an old friend.

Before and After Salon Spa has both a webpage and Facebook page. Do you believe a multi-media presence is necessary for today's business owner? Would you recommend developing your webpage using a format or hire a professional? What should be included? 
I feel like a lot of companies, large and small are looking for a big online presence, thousands of followers and so forth. That isn't us. We're a very small salon, hoping to make a huge impact one client at a time. So while I do believe some online presence is necessary, we actually hone ours to make sure we're reaching local people. I used Wix to create our webpage and I use Instagram to keep the webpage fresh. Instagram loads the photos I post automatically to the website, so it keeps it simple. For my business, keeping the costs low was a high priority, so that was my solution. I think it depends on the business and its goals whether a professional designer is best or self-service, like ours. We definitely had to include our online booking widget, that keeps my entire business organized and streamlined. And I have to say Google is our friend these days! So much so, that we're actually getting away from Facebook ads entirely. Facebook has gotten pretty negative lately, so I made the choice to pull back. My Instgram still feeds the FB page too, so I don't need to spend much time there at all.

On your Facebook page, there are picture posts of hair coloring "before and after" shots. BTW, clever bit of promotion there with that before and after thing! Let's just say that your hashtag for #whydidntyoupostallmypicturesthefirsttime was quite inspired, and a good indication you live the love-what-you-do philosophy... Any final thoughts or advice for new, established or still in the development phase of  business owners? 
I try to get pretty creative with the hashtags, because they bore me! LOL But we make the most out of whatever comes our way and keep pursuing our passion and that leads to great things! If you love what you do, really love it, you'll never feel like you're going to work. So I guess I would say to new or established business owners: Even when it doesn't look like it, you're killing it! Just keep pursuing what you love and you'll make something great every day! Do what you love with all your might! Oh, and: calculate what it costs to do what you love and price your services and products accordingly. You cannot over estimate your cost of goods. If it costs X to produce something people love, charge XYZ unashamedly, because what you're bringing is valuable. 
Before & After Salon Spa
405 Market Street, 1st Floor
Denton, MD 21629
410.673.8272
www.beforeandaftersalonspa.com