What's New Shop Celebrates 40 Years
---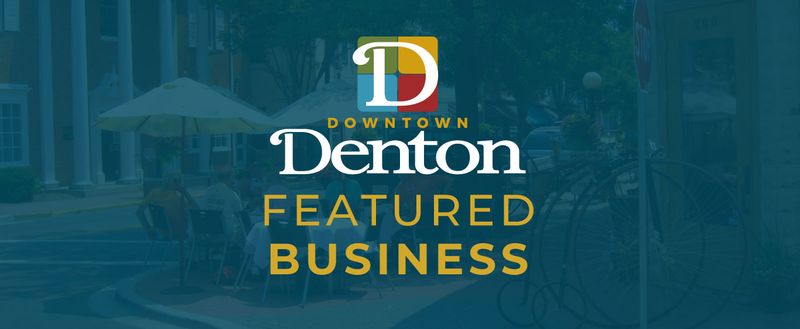 Guess who's forty? What's New Shop is! September marks the fortieth year the Christian themed shop has been open for business in downtown Denton. The What's New Shop offers books, tee shirts, novelties and other inspirational, motivational items. The staff is friendly and helpful. Not only that, but if you are looking for something specific and the shop doesn't have it, they are happy to find it for you. This month's Business of the Month interview with the What's New Shop by Sherry Perkins shares their motivations and successes through the years.  
Wow! Forty years in business. Congratulations! To what do you attribute your longevity? 
I attribute my longevity to absolutely loving my store and my customers. There have been hard times but with God we have gotten through them.
Your merchandise is well curated. How did you find those perfect gifts to include in your shop? 
A few years ago, I decided I was tired of ordering and needed a new perspective on what merchandise we bring in, so I asked the person that works with me to do all the special ordering, and she is doing a wonderful job. Her name is Rose Gleockler. 
What is your most purchased item? Why do you think it is so popular? 
Our most purchased item is the Bible. We have many translations, styles and colors. I think these are selling because of the conditions of the world right now. We also sell a lot of pictures and cards, counter and boxed. 
Do you offer other services in addition to sales? 
We do offer other services, such as, bill pay, copies, faxes, and Rose and I are both notaries.
What is the best advice you could give to someone hoping to start a small business?  
I don't know that I would offer anyone advice on wanting to start a business. It is a totally different climate from when I started my business.

I so love and appreciate the opportunity to work for 40 years in a job that I have absolutely loved and enjoyed.  Before I opened my store I worked at another book store called God & Country Religious Book Store, so actually I have worked more than 45 years.
What's New Shop
224 Market Street, Denton
410) 479-0006  |  Facebook