Featured Partnership: Caroline County Public Library & Caroline County Council of Arts
---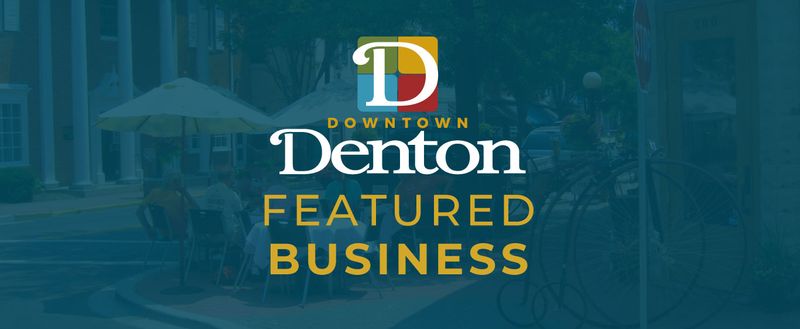 April is the perfect time to gather outdoors in celebration of the Arts, don't you think? The weather begins to settle, the nights are warmer, and everything is gloriously in bloom. As a result, we're venturing outdoors again. So, maybe you'd care to join us at this year's Annual Literary Evening, being held on April 9th. The event features readings from Walt Whitman, and Emily Dickenson—as well as interactive performers in the crowd. Plus, there will be catering by the Culinary Arts Center!  
Caroline County Council of Arts, and Caroline County Public Library -- what a perfect match! Can you tell us how the partnership came about?
 The Caroline County Public Library and Council of Arts have partnered together since the inception of CCCA over 40 years ago. The first partnership was to sponsor Betty Wise's watercolor classes, funded by CCCA and hosted at the library in Denton. The partnership has grown and flourished from there to include musical events such as Carnival in Caroline, Second Story Coffee House, and most recently Friday Nites in Caroline.
 This Annual Literary Evening event will be our 9th. We've also partnered to host 3 Murder Mystery Dinner Theatre events together so far. A third strong partner involved with most of these events has been Caroline County Recreation and Parks.
"A Literary Evening with Emily Dickenson and Walt Whitman." Well, that's certainly an inspired topic (and another perfect match). How did you decide on which authors to focus?
 Both Emily Dickinson and Walt Whitman were on the list.  Our creative director, Keith Shaffer suggested we pair them up together and is working with a great cast to bring us this year's performance.
This will be an evening packed with fun and activity. There will be discussions and readings but also a matinee and food. What can you tell us about both the matinee option and the food service?
Typically, we hold this event at the library in Denton in October.  In 2020 during the early COVID pandemic, we held our first virtual literary event featuring Christine A. Platt, author and Afrominimalist.
Due to the continued COVID pandemic we decided to move our next in-person literary event to this April and hold it outside at the Chesapeake Culinary Arts Center under a large tent. It will allow us to safely accommodate more people, including our adding a noon matinee lunch performance. We think of the Chesapeake Culinary Arts Center as another partner with this event as our caterer, and of course, this year allowing us to use their outside venue. We also always work to include young people as performers and often providing artwork to enhance the program. This year is no exception, thanks to the recruiting of Keith Shaffer and Chrissie Yoxal.
Do you have a favorite Dickenson or Whitman quote for us? Do you have other author or poet pairings in mind for another event? Other standalone events?
These two poets are still so revered over a century and a quarter after their passing. The subjects that both chose are universal, even as they interpret the themes of nature, the meaning of life, society, death and more in their own ways.
 I love this Walt Whitman quote Keith Shaffer provided for our printed program:  
"I say that democracy can never prove itself beyond cavil, until it founds and luxuriantly grows its own forms of art, poems, schools, theology, displacing all that exists, or that has been produced anywhere in the past… At all times, perhaps the central point in any nation, and that whence it is itself sway'd the most, and whence it sways others, is its national literature… Few are aware how great literature perpetuates all, gives hue to all, shapes aggregates and individuals, and, after subtle ways, with irresistible power, constructs, sustains, demolishes at will." 
We will be asking this year's audiences for suggestions for other writers we can celebrate.
You have corporate sponsors who have made much of the event possible. Are there additional ways the community can support the Caroline County Council of Arts and the Caroline County Public Library?
Holding this event outside this year is incurring additional costs.  We are grateful for all the corporate sponsorships we've received so far.  Also, Trice Auctions is assisting us with a Silent Auction this year as a fundraiser for CCCA.
The community can support both CCCA and the Library by becoming a member of CCCA- https://carolinearts.org/join/ and by becoming a member of the Friends of the Caroline County Public Library - https://www.carolinefotl.com/
Also support us both by attending our events.
In twenty-five words or less, lol, can you speak about the importance of the arts and reading on our lives? How can we each become more involved in promoting the arts and libraries? Final thoughts?
We believe that holding these literary events, where we can feature past and present writers, celebrates their contributions to society and brings a better understanding and appreciation for reading and the arts.
Reading is foundational for learning and understanding the world. It develops the imagination and allows us to dream and think in new ways.  The arts support literacy skills - reading, writing, speaking, and listening.
The arts give us the tools to communicate how we see the world.  
Hurry and purchase your tickets for this Literary event by visiting the Foundry or the Library in Denton, or pay online at https://carolinearts.org/join/ 

Also, save the date for the upcoming CCCA Caroline Jazz Fest to be held on May 1, 2022! More information coming soon!