Featured Business: Denton Wellness Center
---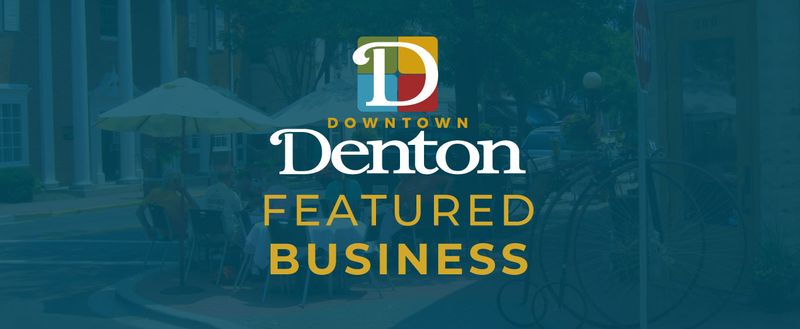 We all live busy lives, sometimes hectic as well! So, how can we take a moment just to slow down, get focused and be joyful during the course of our days? It's often simpler than you might imagine. The Denton Wellness Center shares a few recommendations!
Massage therapy; there are so many types. Swedish, deep tissue, Reiki, pain management and more! Do you make recommendations for therapy based upon what needs or symptoms a client shares with you or do clients generally know what they want?
Each session is tailored according to the specific needs of the client and what was weird on physical assessment. Sometimes clients request a specific type of massage. The most important part of a session is listening to your client's needs on any given day. The massage is for them, and we want every client to feel confident and comfortable in our care. We want them to leave feeling better than when they came through our doors.
Are there any contraindications to having specific types of message therapy done? Or for which a healthcare provider's referral is necessary? Does insurance cover therapeutic massage?
As with any therapy there are contraindications. This could be localized to a specific area, or absolute, which means no massage at this time. This could include, prenatal within the 1st trimester, acute injury, immediately following surgery, contagious diseases, and blood thinners. These contraindications are discussed with our clients, and a plan of care will be set up. We do work with healthcare providers referral and recommendations. If we feel there is a contraindication with care, we will ask for a physician's release.
Denton Wellness Center has several practitioners now. Great! Could you tell us about each therapist and what their specialties are?
Michele Wade, Licensed Massage Therapist

•Swedish
•Myofascial Release
•Hot Stone
•Clinical Acupressure
•Seva Stress Release
•CranioSacral
•Reiki Master and Teacher
Kelly L. Bowles, Licensed Massage Therapist
•Swedish Deep Relaxation
•Deep Tissue and Sports Massage
•Myofascial Release
•Hot Stone and Warm Bamboo
•Cupping and Gua Sha
•Lymph Drainage
• Lomi Lomi (Hawaiian Massage)
•Thai Massage
Lydia Wainwright, M.Ac
•Acupuncture
•Gua Sha
•Cupping
•Specializing in Pain and Chronic Illness
You've spoken on social media about "stay grounded, balanced and full of joy." Do you have advice on how we might accomplish that, or how to start?
First and foremost, the way to staying grounded, balanced, and full of joy is SELF CARE. Giving oneself the permission to take care of their own needs! You can schedule a massage, Seva Stress Release, quietly meditating and breathing, being outside in a natural environment, being creative, working with your hands, and, of course, surrounding yourself with positive, loving friends and family. Specifically, doing what brings a smile to your face, just stand barefoot in the grass, and feel connected to the Earth. Adkins Arboretum is offering free access to residents of Caroline County.
Love that business logo! Your daughter helped with its development. How important is finding the right logo or branding for your business in its overall success or in connecting with the public?
A business logo is critical in capturing a person's attention, and as a brand specific image. We feel being authentic, letting your true self be seen is so important. Our business has grown primarily through word of mouth, and that says so much. Thank you, Cindy Draper, for leading the way for massage therapy in our community...priceless.